Coming up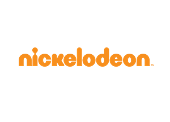 Nickelodeon
CH 444
Fri
05

Sat
06

Sun
07

Mon
08

Tue
09

Wed
10

Thu
11
11:25AM

Abby Hatcher S1E107 -Curly And The Sock Doll / In The Park

Now

11:45AM

Abby Hatcher S1E112 -Secret Basement Disco

12:00PM

Butterbean's Cafe S1E109 -The Starlight Cupcake Surprise! / Summer Slushies!

12:25PM

Butterbean's Cafe S1E110 -Spring Has Sprung! / Dazzle Loves To Sing!

12:50PM

Kid-E-Cats S2E172 -Winter Fun With Daddy

12:55PM

Chop Chop Ninja S1E119 -Mother Enoki

01:05PM

Chop Chop Ninja S1E120 -Neeko's Amnesia

01:20PM

Chop Chop Ninja S1E121 -General Chicken

01:30PM

The Loud House S1E105 -Project Loud House / In Tents Debate

02:00PM

Lego Friends S2E222 -Stakeout

02:15PM

Lego Friends S2E223 -The Real Deal

02:30PM

Lego City Adventures S1E105 -Poppy Starr / The Spooky One

03:00PM

Spongebob Squarepants S7E149 -You Don't Know Sponge / Tunnel Of Glove

03:25PM

Spongebob Squarepants S3E48 -No Weenies Allowed / Squilliam Returns

03:45PM

Spongebob Squarepants S9E182 -Little Yellow Book

04:00PM

It's Pony S1E105 -Distractions / The Giving Chair

04:30PM

Spongebob All-Star Moments Stunt S8E158 -Sweet And Sour Squidward / The Googly Artiste

04:50PM

Spongebob All-Star Moments Stunt S6E119 -Gullible Pants

05:05PM

Spongebob All-Star Moments Stunt S5E99 -The Two Faces Of Squidward

05:20PM

The Loud House S3E305 -City Slickers/Fool Me Twice

05:45PM

The Casagrandes S1E102 -Vacation Daze

06:00PM

America's Most Musical Family S1E7 -Semifinals, Part 1

06:50PM

Rabbids Invasion S1E105 -Fast Food Rabbid / Rabbids Against The Machine / Ring! Bwaah!

07:00PM

Kids' Choice Awards 2020: Celebrate Together

08:00PM

Sanjay & Craig S1E120 -Boatin' Down The River / Pretty In Punk

08:25PM

Sanjay & Craig S3E306 -Dude Snake Nood / Barrel Boys

08:45PM

Sanjay & Craig S2E203 -Dolled Up

09:00PM

Spongebob Squarepants S3E45 -Mermaid Man And Barnacle Boy IV / Doing Time

09:25PM

Spongebob Squarepants S3E55 -The Great Snail Race / Mid-Life Crustacean

09:45PM

Spongebob Squarepants S3E56 -Born Again Krabs

10:00PM

Alvinnn!!! And The Chipmunks S3E305 -Baby Mama Drama / Ballet Boys

10:25PM

Alvinnn!!! And The Chipmunks S2E218 -The Temp / Parent Trap

10:45PM

Alvinnn!!! And The Chipmunks S1E133 -A Room Of One's Own

11:00PM

Rabbids Invasion S3E325 -Rabbid Cruise/Rabbid Little Brother/Spit-Roast Rabbid

11:20PM

Rabbids Invasion S3E326 -Dr. Mad Rabbid's Daughter/Rabbid Heatwave – Part 1/Rabbid Heatwave – Part 2

11:40PM

Rabbids Invasion S1E101 -Omelet Party/Rabbid Mollusk/ Rabbid, Are You There?